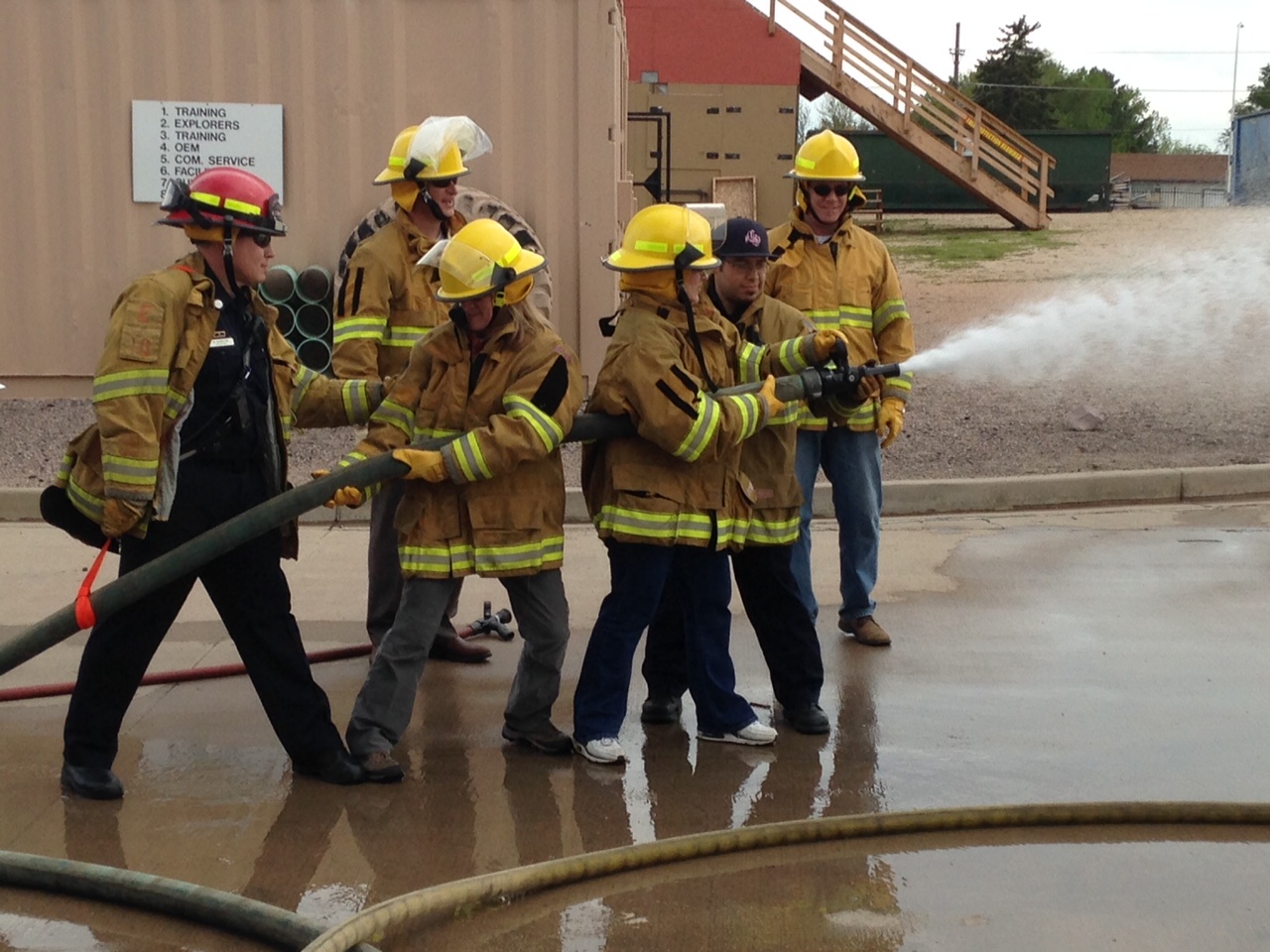 Founded in 1979, the Signature Program is our flagship Community Leadership Program for established professionals. This 10 month community leadership program, from August to June, will educate participants facing important issues in the Pikes Peak region, and meet and learn from the community's most dynamic leaders. The curriculum is designed to encourage you to thrive through strength based leadership and your leadership legacy. While you learn and apply the newly realized and understood leadership skills you will simultaneously work in a group, with a local nonprofit to complete a community project. During the program you will network with civic leaders, elected officials, and experience unknown aspects of our community.
"As a two-year resident of Colorado Springs, the small investment of my time was rewarded handsomely. I highly recommend the Signature Program to anyone committed to learning more about our wonderful community and ways to become an active citizen."
Steve Self, BBVA Compass Bank
The Signature Program curriculum is designed for established leaders to enrich their understanding of who they are. Participants discover their personality preferences, strengths, and communication preferences while they are introduced to an inclusive network and the Pikes Peak community.
Each year, the program introduces a diverse group of people to an in-depth study of the issues and opportunities facing the Pikes Peak region. The community curriculum includes sessions covering such topics: education, human services, government (state and local), criminal justice, area history, economic development, the environment, and more. The leadership curriculum is just as comprehensive. Leaders need to understand themselves and how they impact their team.
Each program day focuses on one topic, takes place on-site, and is facilitated by experts in that field—including presentations, discussions, and activities. Program participants develop a robust knowledge of all sectors of work and life in the region, and their own opinions on all of it. And, of course, they build relationships with dozens of leaders in a variety of fields and in civic leadership.
Signature Program participants are challenged to assume a more active and effective role in addressing community needs; and are given the knowledge, tools, and relationships to help them do so. We are proud to have sent more than 1,000 Signature Program graduates into community leadership. Graduates will learn their personality preferences, leadership strengths, community needs and become aware of key stakeholders and change-makers in our city.
Learn more about our organization and program focus here.
Our Signature Program was launched in 1979 out of the desire to introduce a diverse group of business, government, nonprofit leaders, and community members to an in-depth study of the issues and opportunities facing the Pikes Peak region. Participants commit to 14 days over 10 months to gain a deeper understanding of the community by integrating in-depth knowledge, leadership skill development, and opportunities to act.
Each program day addresses a specific topic, facilitated by experts in that field. The day includes speaker presentations, interactive discussions and activities, and unique on-site education that provide opportunities to learn many different aspects of the subject matter. These hands-on sessions allow class members to learn the essential details of each field of study to develop their own ideas and opinions. Through this intense, interactive training, the objectives of the LPP Signature program are met through class members gaining:
Knowledge of formal and informal decision-making channels within the community

A broad view of critical community issues

Opportunity to practice and refine critical leadership skills and competencies

Introduction to key community leaders and an opportunity to network
Class members personally experience community trusteeship; learning teamwork skills and consensus building techniques they can use at work and in volunteer experiences.
Application Questions Preview:
Apply by July 15, 2020. The application process is competitive. Application fee will increase: April 30, 2020.
Autobiography

Community Activities

Employment History

Professional Activities

Education

What will you bring to the program?

What is your benefit to be gained?
*our system will not allow more than one access to complete the application.
Tuition: $3,200. We do provide scholarships.
Letters of Recommendation - All applications must include: two letters of recommendation from supervisors, colleagues, or community leaders. These individuals should address your leadership abilities and current/potential for community impact. LPP must receive two letters of recommendation by the due date in order for your application to be considered. Letters of recommendation may be submitted with your application or be sent separately.
Signature Program Steering Committee: